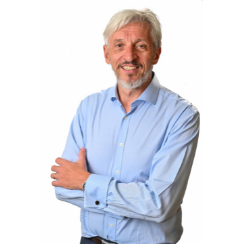 Paul McDonald
Non-executive Chairman
Paul joined B&M as Finance Director in 2011 and continued as Chief Financial Officer through the IPO of B&M in 2014 until he retired from the board in November 2020. During his tenure at the UK's leading variety goods value retailer, revenue and EBITDA at B&M grew from £764 million and £62.8 million in 2012, to £3.8 billion and £342 million in 2020 respectively. Paul has over 25 years of experience in the discount retail sector having held senior roles at Littlewoods, Ethel Austin and TJ Hughes. Paul was educated at Leeds University and is a Fellow of the Association of Chartered Certified Accountants.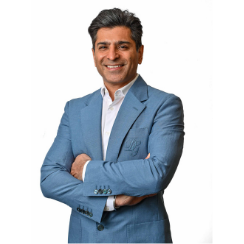 Sandy Chadha
Chief Executive Officer
Sandy joined the business from school and has been involved in the management of Supreme since 1988. Sandy has grown the Group from a revenue of approximately £1 million to a revenue of approximately £92.3 million for the year ended 31 March 2020. He has been responsible for establishing the business in its current form including the entry into batteries, the substantial growth in the business since 2008, leveraging customer relationships to create the lighting category and identifying the opportunity to develop a market leading vaping business and a sports nutrition and wellness business.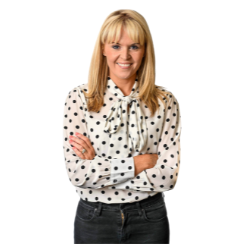 Suzanne Smith
Chief Finance Officer
Suzanne joined Supreme in August 2020 having spent 15 years in high growth businesses with varied corporate structures, spanning manufacturing, distribution, and software, including 4imprint Group plc, Brand Addition (now The Pebble Group plc) and Fourth Limited. Suzanne was part of the management team that led Fourth Limited through its sale to Insight Venture Partners in 2016 and then to Marlin Equity Partners in 2019 during which time the business experienced significant organic and investment-led growth and geographical expansion. Suzanne is a Chartered Accountant having qualified at PricewaterhouseCoopers in Audit and Corporate Finance.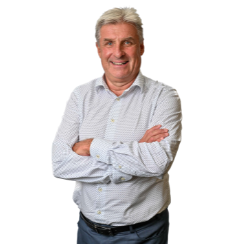 Mark Cashmore
Independent Non-executive Director
Mark served from 2006 and 2018 as the Group Chief Executive Officer at Connect Group PLC (previously called Smiths News plc), a London Stock Exchange main market listed specialist distribution group that demerged from WH Smith plc in 2006 and which operated mainly in the business to business market focused on serving high volume, time sensitive early morning deliveries and the demands of mixed and irregular freight. From 1999 to 2006 he served variously as Managing Director, Commercial Director, Sales Director, and Sales and Marketing Controller of Smiths News. Prior to his appointment at Smiths News, he held senior positions in several news distribution businesses, including United Magazine Distribution Limited, USM and Seymour Distribution Limited.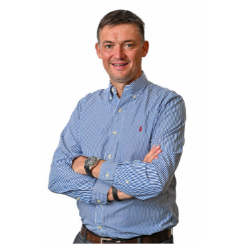 Simon Lord
Independent Non-executive Director
Simon is a corporate finance and mergers and acquisition specialist with over 20 years' experience leading transactions in a variety of sectors including tech enabled support services and Industrials. He has significant private equity experience and has acted for both buyers and sellers on behalf of financial institutions and owner managers. He is currently a Managing Partner at Arete Capital Partners LLP, a multi-family office investment business based in Manchester. Prior to his 16 years as a Managing Director and Head of the Manchester office for GCA Altium Limited, he was a Corporate Finance Director at Clearwater International Limited for 6 years. He qualified as a Chartered Accountant in 1997.
Corporate governance
Supreme's directors recognise the importance of high standards of corporate governance and Supreme follows the QCA Corporate Governance Code for Small and Mid-Size Quoted Companies

Our board meets regularly and is responsible for formulating, reviewing and approving our strategy, budgets, performance, major capital expenditure and corporate actions.

We have an audit committee, a remuneration committee and a disclosure committee with formally delegated rules and responsibilities.
Audit Committee
The Audit Committee will have the primary responsibility of monitoring the quality of internal controls to ensure that the financial performance of the Group is properly measured and reported on. It will receive and review reports from the Group's management and external auditors relating to the interim and annual accounts and the accounting and internal control systems in use throughout the Group. The Audit Committee will meet not less than three times in each financial year and will have unrestricted access to the Group's external auditors. The members of the Audit Committee shall include two Non-executive Directors. The Audit Committee comprises Simon Lord (as Chair), Paul McDonald and Mark Cashmore.
Remuneration Committee
The Remuneration Committee will review the performance of the Executive Directors, chairman of the Board and senior management of the Group and make recommendations to the Board on matters relating to their remuneration and terms of service. The Remuneration Committee will also make recommendations to the Board on proposals for the granting of share options and other equity incentives pursuant to any employee share option scheme or equity incentive plans in operation from time to time. The Remuneration Committee will meet as and when necessary, but at least twice each year. In exercising this role, the Directors shall have regard to the recommendations put forward in the QCA Code and, where appropriate, the QCA Remuneration Committee Guide and associated guidance. The members of the Remuneration Committee shall include two Non-executive Directors. The Remuneration Committee comprises Mark Cashmore (as Chair), Simon Lord and Paul McDonald.
Nomination Committee
The Nomination Committee will lead the process for board appointments and make recommendations to the Board. The Nomination Committee shall evaluate the balance of skills, experience, independence and knowledge on the board and, in the light of this evaluation, prepare a description of the role and capabilities required for a particular appointment. The Nomination Committee will meet as and when necessary, but at least once each year. The Nomination Committee comprises Mark Cashmore (as Chair), Simon Lord and Paul McDonald.
To view Supreme's QCA Corporate Governance Code Compliance Statement please click here.